Dakshinee complements the Indian woman by bringing together a breathtaking range of styles and designs rendered on a wide variety of fabric across cotton and silk. Dakshinee is an attempt to blend contemporary design with traditional Indian fabric and designs.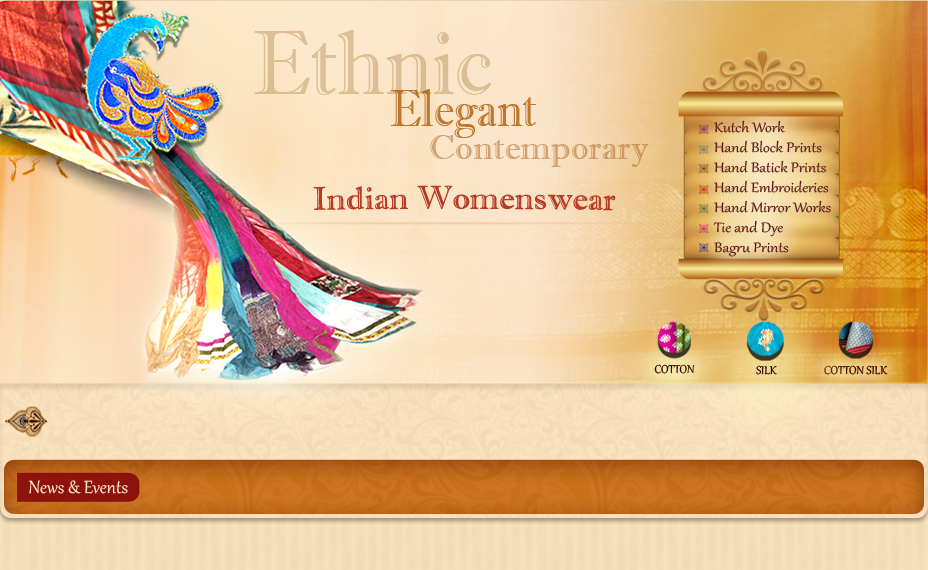 Bringing India's diverse rich art work and handloom clothing to your home.
Dakshinee represents Indian Tradition and art work to make any women look her best in these fabrics.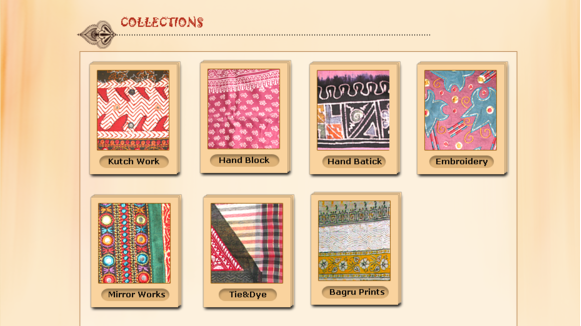 Dakshinee Traditional art and ethnic variety collections
Our Collections ranges from Hand done kutch work embroideries to handblock prints, hand painted fabrics etc all of these creative essence that comes straight from the creators hands at the source and exclusive designs that Dakshinee provides.